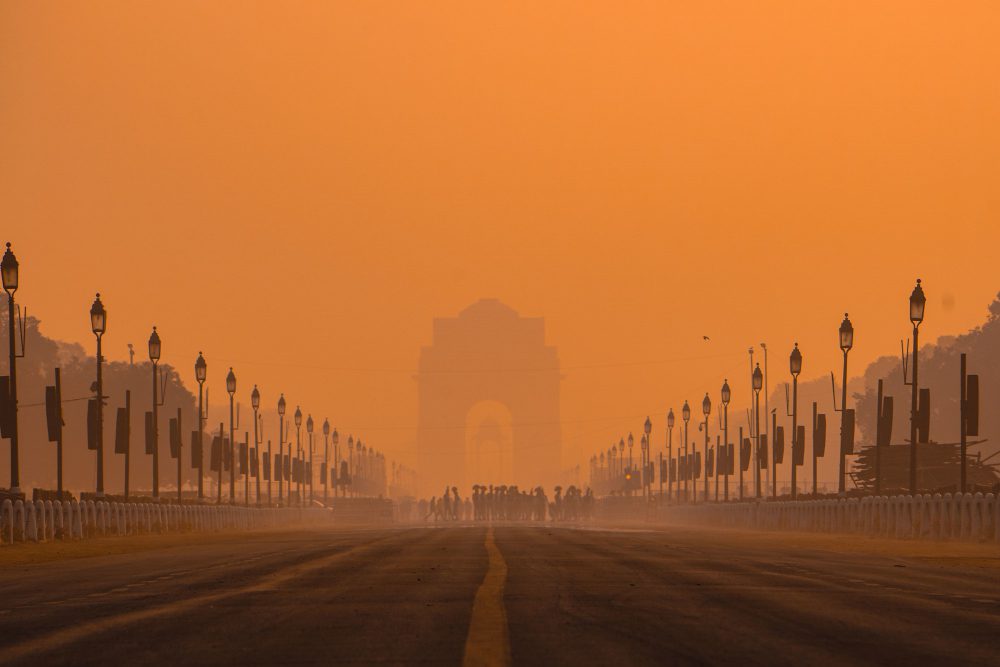 Visiting Delhi? You must explore these amazing places.
Delhi, the capital of India, is a city that is rich in history, culture, and diversity. With a population of over 25 million people, it is one of the most populous cities in the world and offers a wealth of experiences for visitors to enjoy. From its ancient monuments and bustling markets to its delicious street food and vibrant nightlife, there's something for everyone in this vibrant metropolis. In this blog post, we'll explore some of the top things to see and do in Delhi.
First and foremost, let's start with the city's rich history. Delhi has been the capital of India for centuries, and as such, it is home to some of the most important historical monuments in the country. One of the most iconic of these is the Red Fort, a UNESCO World Heritage Site that was built in the 17th century by the Mughal emperor Shah Jahan. The fort is an architectural masterpiece and offers a glimpse into the opulence and grandeur of the Mughal era. Visitors can explore the fort's courtyards, halls, and palaces, and see the famous Lahori Gate, which is the main entrance to the fort.
Another important historical landmark in Delhi is the Qutub Minar, a UNESCO World Heritage Site that is the tallest brick minaret in the world. The tower was built in the 12th century and stands at a height of 72.5 meters. Visitors can climb to the top of the tower for panoramic views of the city. The Qutub Minar complex also includes other monuments such as Alai Darwaza, Quwwat-ul-Islam Mosque and Iron Pillar, these monuments are a must-see for history buffs.
For those interested in ancient Indian history, the National Museum is a must-visit. The museum is one of the largest in India and houses a vast collection of art and artifacts from India's rich history. From ancient Indus Valley Civilization artifacts to Mughal and British colonial-era pieces, the museum offers a comprehensive look at the country's past.
If you are fascinated by the British colonial era in India, then you should visit the Rajpath, where you can see the impressive India Gate, a war memorial that honors the Indian soldiers who fought for the British during World War I. The Rajpath is also home to the Presidential Palace, also known as the Rashtrapati Bhavan, which is the residence of the President of India. Another important British colonial-era building is the Parliament House, visitors can take a tour of the building and learn about the inner workings of India's government.
Next, let's explore the city's vibrant culture and diversity. One of the best ways to experience this is by visiting the bustling Chandni Chowk market in Old Delhi. The market is known for its street food and shopping, and visitors can find everything from traditional Indian clothing and jewelry to spices, sweets, and more. The market is also home to the Jama Masjid, one of the largest mosques in India, which is worth a visit to experience the religious side of the city. Another must-visit market in Old Delhi is the Kinari Bazaar, which is famous for its wedding-related items such as zari work, fabrics, and jewelry.
Another must-see cultural attraction in Delhi is the Lotus Temple. This iconic architectural masterpiece is in the shape of a lotus flower and is one of the most photographed buildings in the city. The temple is the Bahai House of Worship and is open to people of all religions. Visitors can take a stroll around the beautiful gardens and enjoy the peaceful ambiance of the temple.
For those looking for a break from the hustle and bustle of the city,
Lodi Gardens is a great option. The gardens are a peaceful oasis in the heart of the city and offer a great place to relax and unwind. Visitors can take a stroll through the gardens and admire the beautiful tombs and monuments that are located here. The tombs of Sayyid and Lodi dynasty's rulers are the main attraction of the Lodi garden, which are a fine example of Indo-Islamic architecture. The gardens also have a small lake and a deer park, which makes it a perfect place for a picnic or a morning jog.
Delhi is also known for its delicious street food. From samosas and chaat to biryani and tandoori chicken, there's something for everyone to enjoy. Some popular street food destinations include the famous Paratha Wali Gali in Chandni Chowk and the various street food stalls in Connaught Place. For those who are looking for more upscale dining options, Hauz Khas Village and Khan Market are two popular areas that have a wide variety of restaurants and cafes.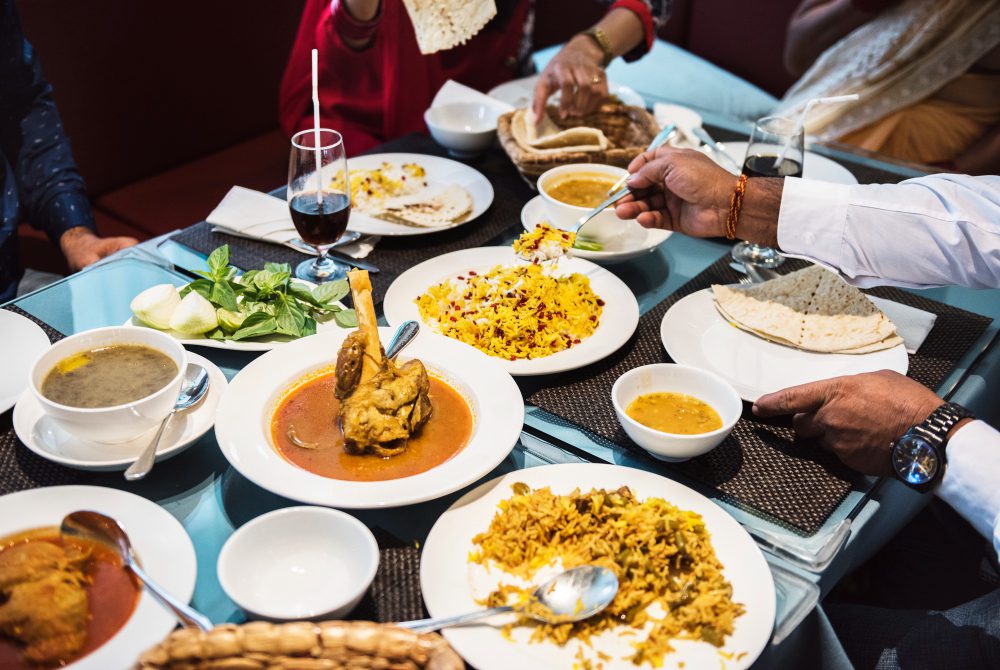 Delhi has a vibrant nightlife scene, with a wide variety of bars, clubs and lounges to choose from. Some popular nightlife destinations include Hauz Khas Village, which has a variety of rooftop bars, pubs, and lounges, and Connaught Place, which has a mix of bars and pubs catering to different crowds. For those who are looking for a more upscale nightlife experience, the hotels in Delhi such as The Leela Palace, The Lodhi, and The Oberoi have some of the best rooftop bars and lounges in the city.
Some of the most famous and popular dishes from Delhi include:
Chaat: This is a type of street food that is widely popular in Delhi. Chaat is a savory snack that can be made in many different ways, but it typically includes ingredients such as potatoes, chickpeas, yogurt, tamarind chutney, and spices. Some popular chaat dishes include aloo tikki, dahi bhalla, and gol gappa.
Biryani: This is a classic Indian dish that is made with long-grain rice, meat (usually chicken or lamb), and a variety of spices. Delhi is known for its delicious biryani, which is typically made with basmati rice and is served with raita (a yogurt-based sauce) on the side.
Tandoori Chicken: This dish is made by marinating chicken in a mixture of yogurt and spices, and then cooking it in a tandoor (a traditional clay oven). Tandoori chicken is typically served with mint chutney, and it is a popular dish in Delhi.
Butter Chicken: also known as Murgh Makhani, is a dish that is made by marinating chicken in a mixture of yogurt and spices, and then cooking it in a tomato-based sauce. It's a creamy, rich dish that is a staple in most Indian restaurants.
Parantha: This is a type of Indian flatbread that is made by rolling out dough and cooking it on a griddle. Paranthas are typically filled with a variety of different ingredients, such as potatoes, paneer, or cauliflower. They are often served with yogurt or pickle on the side.
Kulfi: is a traditional Indian ice cream that comes in a variety of flavors such as Mango, Kesar Pista, and Malai. It's a creamy and dense ice cream that is a popular dessert in Delhi.
Jalebi: is a deep-fried sweet that is made by pouring a fermented batter into a spiral shape and deep frying it. It's a popular street food and is often served with rabri, a sweet condensed milk.
These are just a few examples of the many delicious and popular dishes that can be found in Delhi. The city's food culture is diverse and offers a wide range of options for visitors to try and enjoy.
In conclusion, Delhi is a city that offers a wealth of experiences for visitors to enjoy. Delhi offers something for everyone – from ancient monuments to modern shopping malls – so make sure you take some time to explore this vibrant city! So, pack your bags, book your flight & hotel, and come experience the beauty and diversity of this amazing city. One of the best travel search site is Rits Travels.