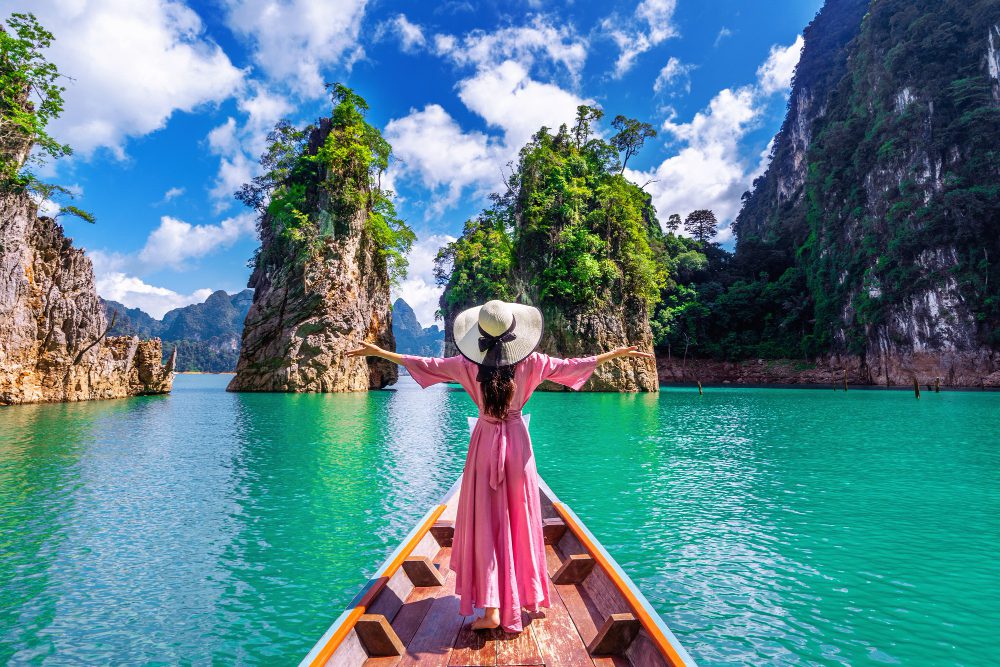 Read this before you plan to visit Thailand.
We all know Thailand is a popular destination for travelers due to its beautiful beaches, rich culture, delicious food, and affordable cost of living. Here is a guide to find what are the best places to visit in Thailand. We will also discuss about what to do and what to eat when yo uvisit Thailand.
Places to Visit in Thailand:
Jump to a section of the content:
Wat Phra Kaew and the Grand Palace in Bangkok – Any traveler must visit this temple, which is considered the most sacred in all of Thailand.
Chiang Mai – This northern city is known for its stunning temples, vibrant night markets, and rich cultural heritage.
Chiang Rai – This city is home to the famous White Temple and the Blue Temple, both of which are a unique blend of traditional Thai architecture and contemporary art.
Phuket – Its stunning beaches and vibrant nightlife make this island well-known.
Ayutthaya – This historic city was once the capital of Siam and is home to many well-preserved temples and palaces.
What to Do in Thailand:
Visit the floating markets – These markets are a unique experience where vendors sell goods from boats on the river.
Take a cooking class – Learn about Thailand's delicious food by taking a cooking class and exploring the local cuisine.
Explore the temples – Thailand is home to many beautiful temples, and visiting these is a great way to learn about the local culture and religion.
Go on a trek – Northern Thailand is a great place for trekking and outdoor activities.
Experience a Thai massage – Thailand is famous for its massages, and getting one is a great way to relax and rejuvenate.
What to Eat in Thailand:
Pad Thai – Stir-fried with vegetables, meat, and spices, this noodle dish is a popular choice.
Tom Yum Soup – Made with shrimp, lemongrass, and chili, this is a spicy soup.
Green Curry –Made with coconut milk, green chilies, and various vegetables, this is a creamy curry.
Mango Sticky Rice –Made with sticky rice and mango, this is a sweet dessert.
Papaya Salad – Made with shredded green papaya, peanuts, and chili, this is a spicy salad.
Tips to Save on Travel Expenses:
Stay in budget accommodations – There are many affordable options such as hostels, guesthouses, and Airbnb.
Use public transportation – Thailand has an affordable and efficient public transportation system, including buses and trains.
Eat street food – Street food is not only delicious but also much cheaper than dining at restaurants.
Avoid peak tourist season – Prices tend to be higher during peak tourist season, so consider visiting during the off-season.
Shop at local markets – Local markets are a great place to buy souvenirs, clothing, and other items at a fraction of the cost of tourist shops.
Thailand is a vibrant and exciting destination with something for everyone. By following these tips, you can experience all that Thailand has to offer while staying within your budget.
Read more related articles from this blog.