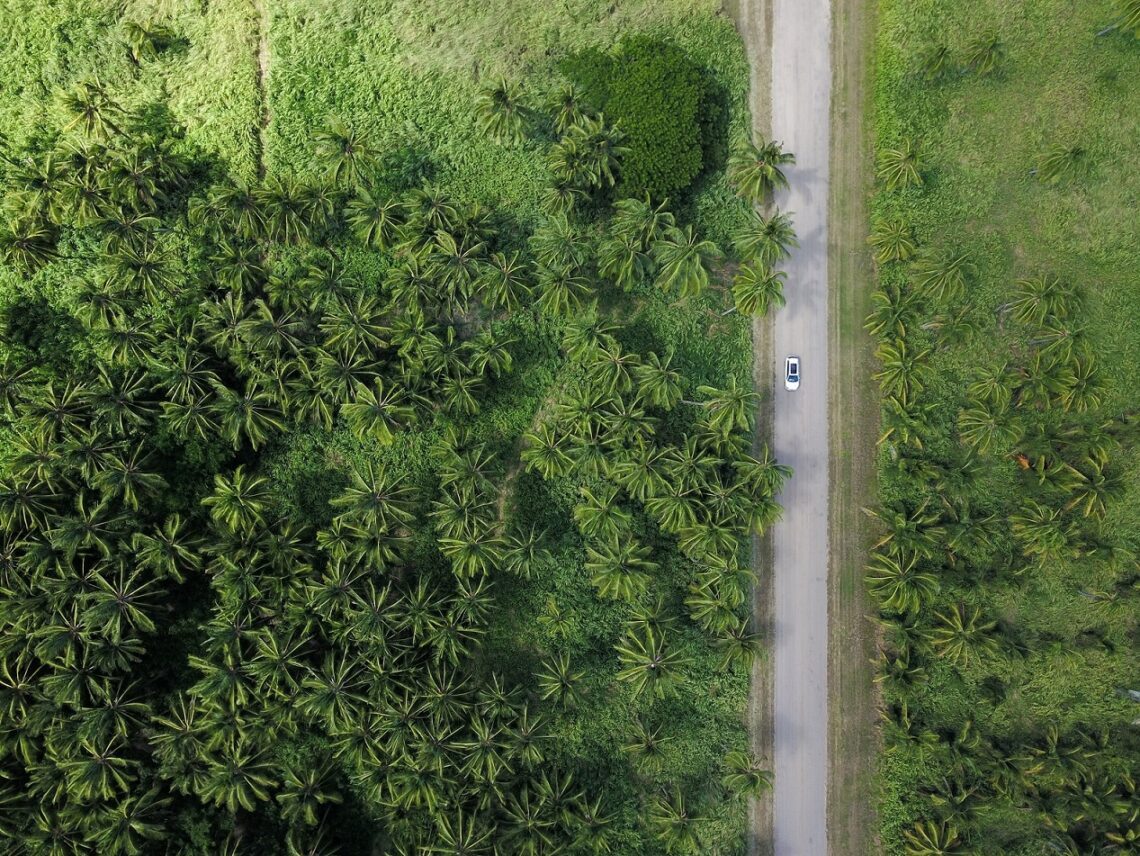 A Quick Guide to Road Trips in Oahu
Hawaii is a longstanding hotspot for tourists, as the region is recognized for its world-class beaches, pristine rainforests, and colorful culture. These features drive millions of tourists to the Hawaiian islands each year. As of July 2023, the Department of Business, Economic Development, and Tourism reported a whopping 932,713 island visitors in that month alone. Of these visitors, around 500,000 flocked to the island of Oahu, home to the state's capital, Honolulu. In this blog post, we will explore A Quick Guide to Road Trips in Oahu.

As a tropical destination, the Hawaiian islands bear similarities with countries like Thailand and Mexico, which are also recognized for their cultural heritage and beautiful beaches. However, Oahu is a beloved tourist destination because it has excellent hiking trails, legendary waves for surfing, and top-notch food options for those looking to explore Hawaii's unique culinary scene. Oahu's scenic beauty makes road trips popular for exploring and experiencing the island's allure. Road trips provide the freedom to explore at your own pace and enjoy private moments while admiring Oahu's stunning landscapes. Here are a few things to keep in mind when doing a road trip in Oahu:
Be mindful of transportation arrangements
Jump to a section of the content:
Photo Credit: Unsplash

The Hawaiian Tourism Authority assures visitors that several transportation modes are available for their use. However, rental cars are popular among visitors intending to get around Oahu. Car rental offers budget-friendly flexibility, empowering travelers to adhere to their schedules and enjoy hassle-free journeys. And, of course, a car rental is the ideal mode of transportation when taking a road trip. Using a rental car will allow you to plan your destinations without fuss. Renting a car simplifies group travel, ensuring comfort and ample space for passengers, luggage, and road trip necessities.

Plan a detailed itinerary
Photo Credit Credit: Unsplash

In addition to arranging transportation, travelers in Oahu should also take great care in coming up with their itinerary. This ensures you have the correct routes and stops for meal breaks and other local excursions. Planning the itinerary for an Oahu road trip is relatively easy, as there are numerous points of interest along the way to your destination. You can take a day trip to visit Kailua Bay and Lanikai Beach and experience a scenic drive in the quaint town. For those looking for a longer drive further North, Haleiwa is a surfing town rich with colonial-style houses, art galleries, and delectable local restaurants. No matter your destination, a road trip within Oahu will expose you to scenic views of the island and experience the beauty of local culture.
Learn the local laws and restrictions
Photo Credit Credit: Unsplash
After arranging transportation and planning your itinerary, understanding local laws and rules is vital for a seamless road trip. The statewide traffic code of Hawaii does not have any special laws or restrictions that differ from other US areas. However, the island is more conscious of protecting its natural resources, which should be considered when taking a road trip. The State of Hawaii lists climate-related legislation that was passed with the intent of preserving resources such as the ocean, shorelines, rainforests, and other natural reserves. For example, Act 073 highlights the state's plan to gradually shift towards electric cars to reduce pollution and urges more people to opt for zero-emission vehicles, so you might want to pay attention to that when choosing a rental vehicle.

Consider Oahu's dedication to preserving resources and adhering to local laws for a responsible and enjoyable road trip. By doing so, you can contribute to Oahu's preservation efforts while enjoying a serene and worry-free drive.
Read more related articles.