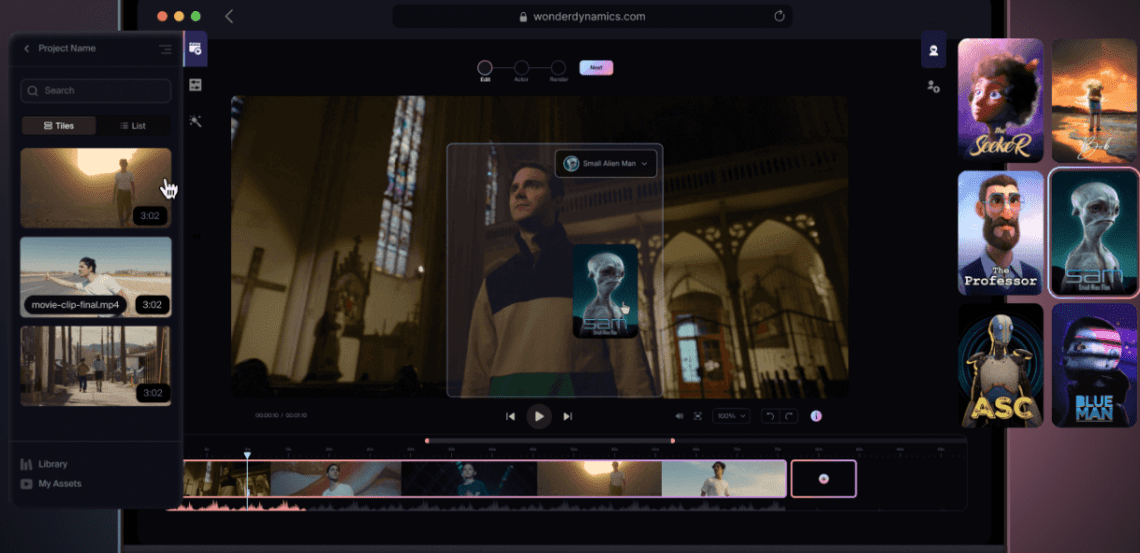 Wonder Dynamics VFX Launches Revolutionary VFX Production Platform
Wonder Dynamics VFX, a new visual effects company, has recently launched its flagship product, Wonder Dynamics VFX. The platform is designed to help filmmakers create high-quality visual effects at a fraction of the cost of traditional methods.
At an all-time high, the demand for visual effects in movies and television shows makes the launch of Wonder Dynamics VFX timely. According to ResearchAndMarkets.com, a report projects a 12.3% CAGR growth in the global visual effects market from 2021 to 2026.
Wonder Dynamics plans to access the expanding market by providing a platform that enables filmmakers to generate professional-grade visual effects. The platform is user-friendly and easy to navigate, making it accessible to filmmakers with varying levels of experience. The platform detects the shot type and applies effects, making visual effects creation faster and more efficient.
The film and television industry has shown great enthusiasm for the launch of Wonder Dynamics VFX. Wonder Dynamics platform deployed in major projects including "Project X" and "The Umbrella Academy" with success.
Wonder Dynamics has also partnered with major studios and production companies to provide access to the platform. These partnerships include deals with MGM Studios and Skydance Media, among others.
In addition to its flagship product, Wonder Dynamics also offers a range of other services, including virtual production and post-production. The company's mission is to provide filmmakers with the tools they need to bring their creative visions to life.
In conclusion, Wonder Dynamics' launch of its new platform, marks a significant step forward in the visual effects industry. Wonder Dynamics utilizes AI, cloud computing, and machine learning to provide a user-friendly platform for creating stunning visual effects.
Try the app Wonder Dynamics VFX from this website.
Check more news about AI tools from this URL.