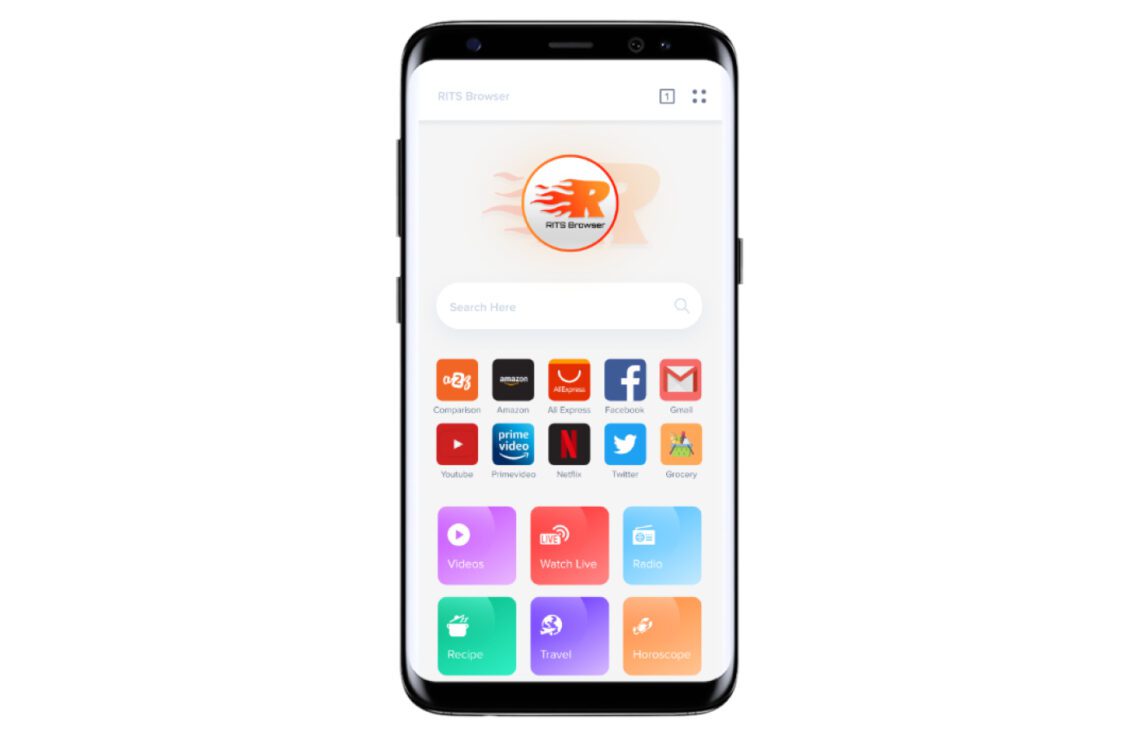 Rits Browser: The Next Generation of Web Browsing
Are you tired of using the same old mobile web browser with slow loading times and cluttered interfaces? Look no further than Rits Browser. Rits Browser is a new and innovative mobile web browser that boasts lightning-fast speeds and a sleek, user-friendly interface. With Rits Browser, you can easily navigate through your favorite websites without any lag or delay.
One of the standout features of Rits Browser is its built-in ad blocker. Say goodbye to pesky pop-ups and unwanted ads that slow down your browsing experience. With Rits Browser, you can enjoy a clean and uninterrupted browsing experience.
In addition to its ad-blocking capabilities, Rits Browser also offers a variety of useful tools and features. Its integrated bookmark manager allows you to easily save and organize your favorite websites, while its privacy mode ensures that your browsing history and data remain private.
But Rits Browser isn't just about speed and convenience. It also prioritizes user security with its built-in security features. Rits Browser alerts you when you're about to visit a potentially unsafe website and also prevents the malicious website from loading.
It is built to protect your privacy. When you use your Rits Browser you have the power to control your privacy protection, you can block your cookies and allow them to earn points. Now you have the power to manage your privacy and get benefits which is missing on most mobile browsers.
Rits Browser is available only on the Android platform. And with its automatic updates, you can always be sure that you're using the latest version of the browser.
Rits Browser also offers Free VPN services for their Prime and Primex members, which makes the browser more secure and rewarding to use. As for talking about rewards, you must know that this is the only browser that rewards you not only;y for watching Ads but also for browsing and playing online games. And redeeming points you can take mobile recharge, shop online or offline also can take cash out.
If you're looking for a new and improved web browsing experience, give Rits Browser a try. With its fast speeds, user-friendly interface, and built-in security features, it's the perfect choice for anyone looking to upgrade their web browsing experience.
FAQ:
What is a mobile web browser?
A mobile web browser is a software application designed for mobile devices, such as smartphones and tablets, that allows users to access and browse the internet.
What are some popular mobile web browsers?
There are several popular mobile web browsers available, including Rits Browser, Google Chrome, Safari, Mozilla Firefox, Microsoft Edge, and Opera.
What features should I look for in a mobile web browser?
When choosing a mobile web browser, you may want to consider features such as speed, user interface, privacy settings, ad-blocking capabilities, and compatibility with your device.
Can I customize my mobile web browser?
Most mobile web browsers allow users to customize their settings, including changing the default search engine, enabling or disabling cookies, and adjusting security and privacy preferences.
How can I improve my mobile web browsing experience?
You can improve your mobile web browsing experience by using a fast and reliable internet connection, optimizing your device's settings for browsing, clearing your browsing history and cache regularly, and using add-ons or extensions to block ads and enhance security.
Read more articles about mobile web browsers.