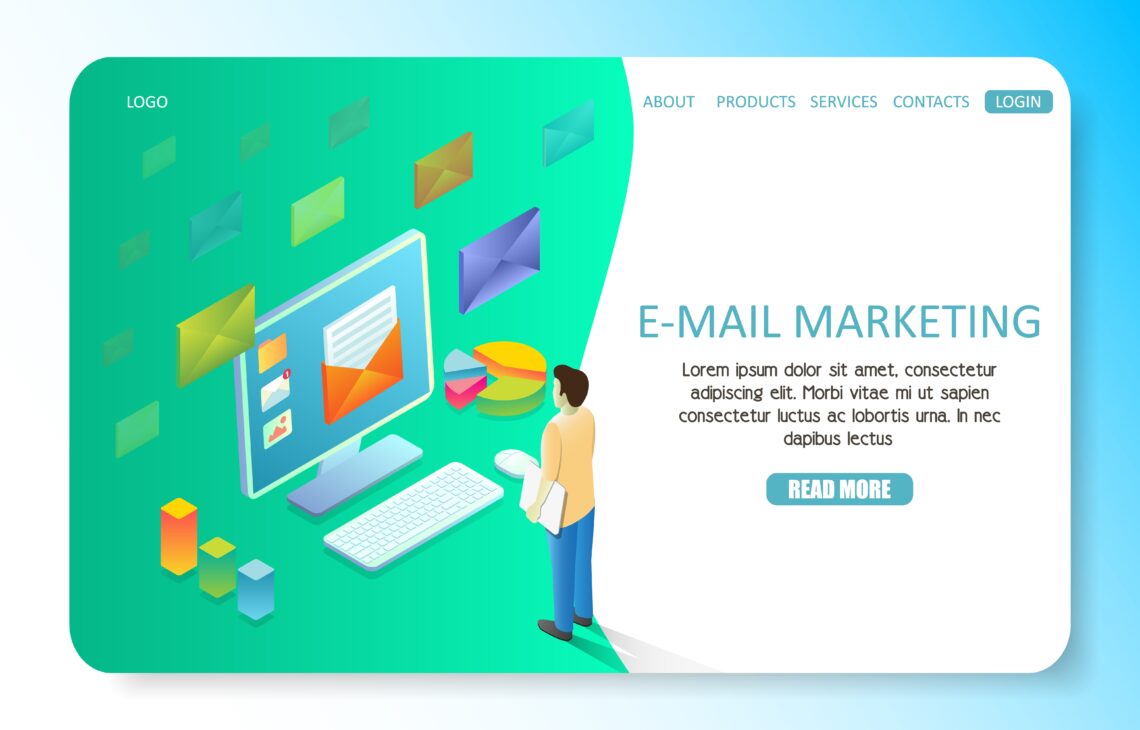 Maximize Your Email Efficiency: Discover 4 Simple Ways to Leverage ChatGPT's AI-Powered Capabilities
ChatGPT is a cutting-edge artificial intelligence language model developed by OpenAI, is capable of engaging in intelligent conversations on a wide range of topics. Chatbots and virtual assistants across various industries prefer its advanced language processing capabilities. However, its potential goes far beyond just answering questions and providing information. In this blog post, we'll explore four easy ways to enhance your Email Marketing with chatGPT and make the most of this powerful application.
Automate Email Responses
Jump to a section of the content:
One of the most straightforward ways to leverage ChatGPT for email is by automating your email responses. This can be particularly useful for businesses that receive a high volume of inquiries or support requests. By using ChatGPT to craft pre-written responses to common questions, you can save time and ensure consistency in your messaging.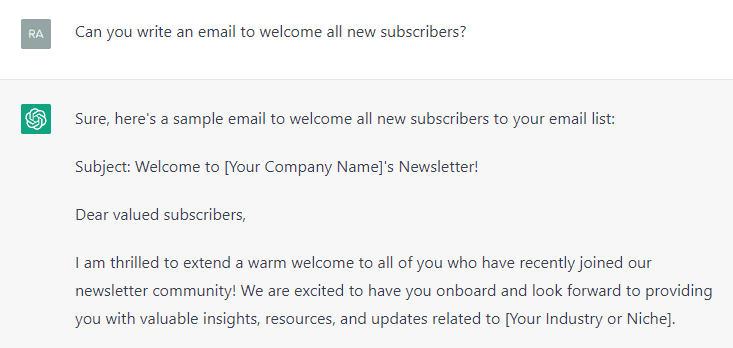 Personalize Your Emails
Despite being an AI-powered tool, ChatGPT can be used to add a human touch to your emails. Using ChatGPT to analyze the recipient's writing style and language preferences enables you to create more personalized and engaging emails. This can be particularly useful for sales and marketing emails, where personalization can make a big difference in conversion rates.
Improve Email Content
ChatGPT's advanced language processing capabilities can also be used to improve the quality and clarity of your email content. By running your email drafts through ChatGPT, you can receive suggestions on how to improve your writing style, grammar, and tone. This can be particularly useful for non-native speakers of the language or those who struggle with writing.
Generate Email Subject Lines
Crafting the perfect subject line can be a challenge, even for seasoned email marketers. ChatGPT can be used to generate subject lines that are more engaging and likely to be opened by recipients. By analyzing the content of your email and using machine learning algorithms to identify keywords and phrases, ChatGPT can generate subject lines that are more likely to capture the recipient's attention.
Conclusion
ChatGPT is a powerful tool that can help businesses and individuals improve their email communication in a variety of ways. By automating email responses, personalizing your emails, improving your email content, and generating better subject lines, you can save time, increase engagement, and achieve better results. With its advanced language processing capabilities, ChatGPT is an indispensable tool for anyone looking to improve their email communication.
Read more related articles from this blog.