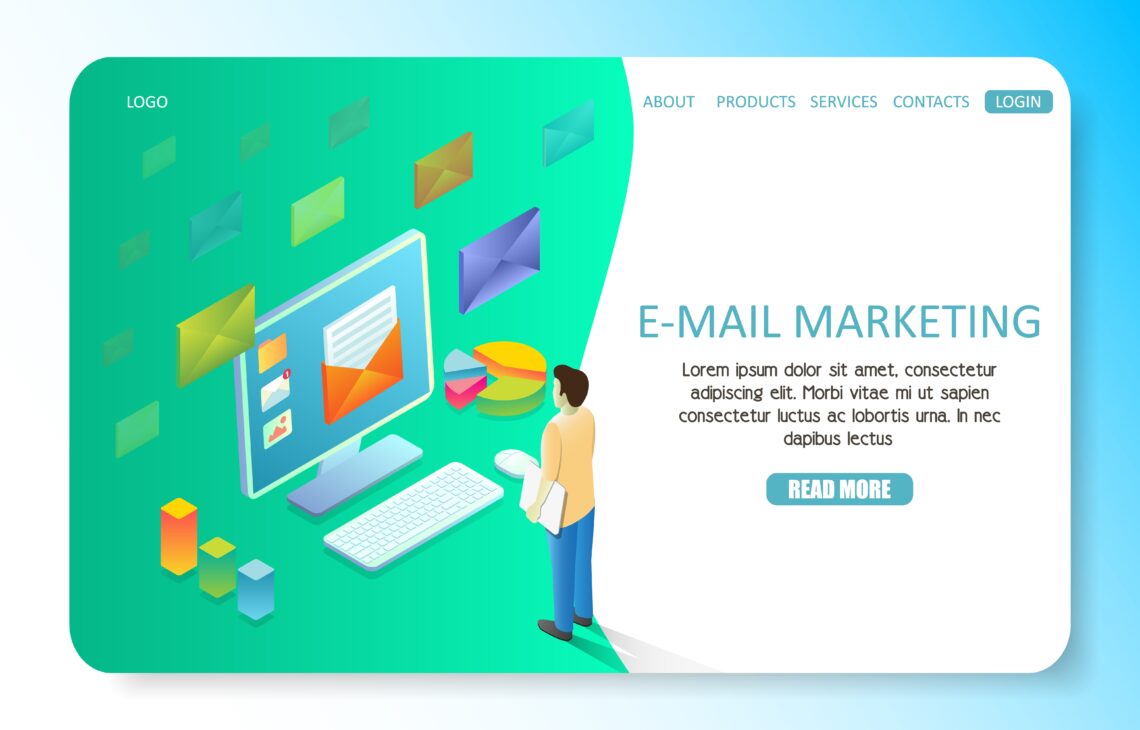 Maximize Your Email Efficiency: Discover 4 Simple Ways to Leverage ChatGPT's AI-Powered Capabilities
Email marketing with chatGPT: ChatGPT is a cutting-edge artificial intelligence language model developed by OpenAI, is capable of engaging in intelligent conversations on a wide range of topics. Chatbots and virtual assistants across various industries prefer its advanced language processing capabilities. However, its potential goes far beyond just answering questions and providing information. In this blog post, we'll explore four easy ways to enhance your Email Marketing with chatGPT and make the most of this powerful application.
Table of contents: Email marketing with chatGPT
Automate Email Responses
One of the most straightforward ways to leverage ChatGPT for email is by automating your email responses. This can be particularly useful for businesses that receive a high volume of inquiries or support requests. By using ChatGPT to craft pre-written responses to common questions, you can save time and ensure consistency in your messaging.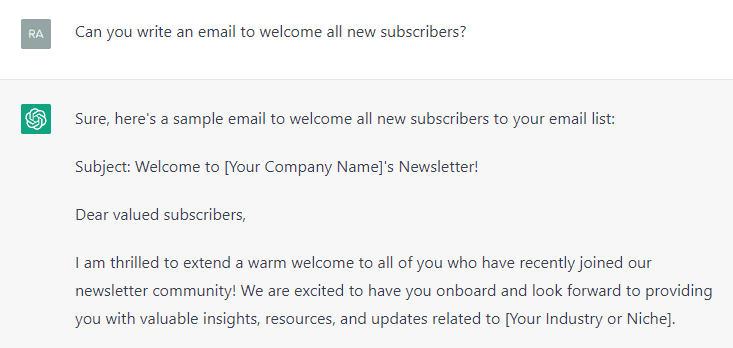 Personalize Your Emails
Despite being an AI-powered tool, ChatGPT can be used to add a human touch to your emails. Using ChatGPT to analyze the recipient's writing style and language preferences enables you to create more personalized and engaging emails. This can be particularly useful for sales and marketing emails, where personalization can make a big difference in conversion rates.
Improve Email Content
ChatGPT's advanced language processing capabilities can also be used to improve the quality and clarity of your email content. By running your email drafts through ChatGPT, you can receive suggestions on how to improve your writing style, grammar, and tone. This can be particularly useful for non-native speakers of the language or those who struggle with writing.
Generate Email Subject Lines
Crafting the perfect subject line can be a challenge, even for seasoned email marketers. ChatGPT can be used to generate subject lines that are more engaging and likely to be opened by recipients. By analyzing the content of your email and using machine learning algorithms to identify keywords and phrases, ChatGPT can generate subject lines that are more likely to capture the recipient's attention.
Conclusion
ChatGPT is a powerful tool that can help businesses and individuals improve their email communication in a variety of ways. By automating email responses, personalizing your emails, improving your email content, and generating better subject lines, you can save time, increase engagement, and achieve better results. With its advanced language processing capabilities, ChatGPT is an indispensable tool for anyone looking to improve their email communication.
Read more related articles from this blog.
FAQ: Email Marketing with ChatGPT
Q1: How can ChatGPT be used for email marketing?
A1: ChatGPT can assist in drafting email content, generating creative subject lines, and even providing suggestions for personalization. It adds a conversational touch to your emails, making them engaging and compelling.
Q2: Is there a specific way to integrate ChatGPT into email marketing tools?
A2: Yes, you can integrate ChatGPT into email marketing tools by utilizing the OpenAI API. Developers can implement the API to generate email content dynamically, enhancing the creativity and effectiveness of your campaigns.
Q3: Can ChatGPT help with segmenting email lists?
A3: While ChatGPT itself doesn't handle email lists, it can provide suggestions for segmentation criteria based on user input. You would need to use other tools to implement the segmentation recommendations.
Q4: How does ChatGPT contribute to personalization in emails?
A4: ChatGPT can analyze user data and help tailor email content to specific segments. By understanding user preferences and behavior, it can suggest personalized recommendations, making your emails more relevant to individual recipients.
Q5: Are there any privacy concerns with using ChatGPT for email marketing?
A5: When using ChatGPT or any AI for email marketing, it's crucial to handle user data responsibly. Avoid inputting sensitive or private information into the model and ensure compliance with privacy regulations.
Q6: Can ChatGPT optimize email campaigns for better engagement?
A6: Absolutely. ChatGPT can offer insights into language nuances, helping you create more compelling copy. It can also assist in A/B testing ideas and subject lines to optimize for higher open rates and engagement.
Q7: How do I ensure the generated content aligns with my brand voice?
A7: You can guide ChatGPT by providing specific instructions about your brand voice, values, and messaging. Iterative feedback and refining based on your brand guidelines will help in aligning the generated content with your brand identity.
Q8: Is there a limit to the length or complexity of content that ChatGPT can generate for emails?
A8: While ChatGPT can handle a range of lengths and complexities, extremely long or highly technical content might benefit from breaking it down into more manageable parts. This ensures clarity and maintains engagement.
Q9: Can ChatGPT suggest email campaign strategies?
A9: Yes, ChatGPT can provide ideas for campaign themes, content strategies, and even recommend approaches based on current industry trends. It serves as a valuable brainstorming partner.
Q10: How do I get started with integrating ChatGPT into my email marketing?
A10: To get started, you need to have access to the OpenAI API. Developers can then integrate it into your email marketing platform to begin generating enhanced and creative content for your campaigns.
Using ChatGPT for email marketing can add a unique and dynamic element to your campaigns. As with any tool, understanding its capabilities and providing clear guidance ensures optimal results in enhancing your email strategy.