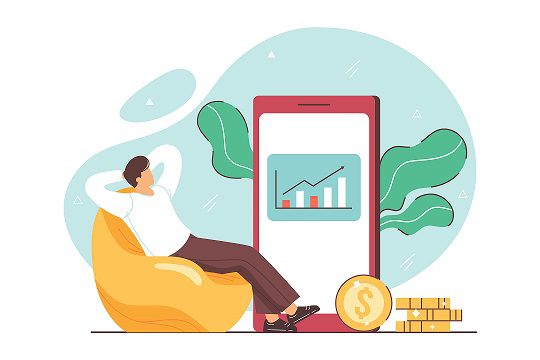 "Easy Ways to Earn Money Online: Tips and Tricks for Making Extra Cash"
With the rise of the internet, earning money online has become more accessible than ever before. Whether you're looking for a side hustle or a full-time income stream, there are plenty of opportunities to make extra cash. In this blog post, we'll discuss some easy ways to earn money online, including tips and tricks to help you get started.
Online Surveys
One of the easiest ways to earn money online is by completing online surveys. There are many websites and apps that pay users for their opinions on various products and services. While the pay can vary, it's a simple and easy way to make some extra cash in your spare time.
Selling items online
Another easy way to earn money online is by selling items through platforms like Amazon, eBay, and Etsy. Whether you have a talent for crafting or simply want to clear out some clutter, these platforms make it easy to sell your goods and earn money.
Online tutoring and teaching
If you have expertise in a particular subject, you can also earn money online by tutoring or teaching others. Websites like VIPKid and iTutorGroup connect teachers with students looking for online tutoring in a variety of subjects.
Freelancing
Freelancing is another easy way to earn money online. Whether you're a writer, designer, or developer, there are many platforms that connect freelancers with clients looking for their services. Websites like Upwork and Fiverr make it easy to find freelance gigs and earn money from the comfort of your own home.
Affiliate marketing
Affiliate marketing is another great way to earn money online. It involves promoting a product or service and earning a commission for every sale that results from your promotion. There are many affiliate programs available, including Amazon's, and it can be a great way to earn money while promoting products you believe in.
It's important to keep in mind that earning money online takes time and effort. While these methods can be easy, they still require dedication and hard work. Additionally, it's important to be cautious of schemes that promise easy and quick money, as they may be scams.
In conclusion, earning money online is possible and there are many ways to do it. It's important to find something that aligns with your interests and skills and to be patient and persistent. With a little bit of effort and dedication, you can turn your online pursuits into a successful source of income.