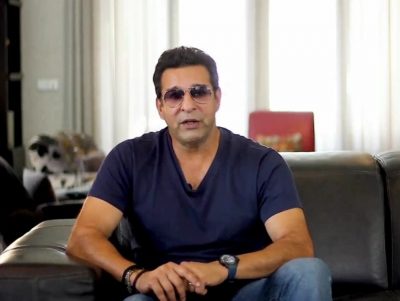 Wasim Akram the former cricketer said, "I was crying.. we don't have Indian Visa."
Former Pakistani cricket captain, Wasim Akram, recently opened up about his emotional experience of trying to obtain an Indian visa in order to participate in a cricket series in India. In an interview with Newsroom Odisha, Akram spoke about the difficulties he faced when trying to obtain the visa and how it left him in tears.
Challenges of Obtaining an Indian Visa for Pakistani Nationals
According to Wasim Akram, the process of getting an Indian visa can be quite challenging for Pakistani nationals. He stated that he had applied for the visa a few months before the series was due to start, but did not receive a response until the day before he was supposed to leave for India.
Bureaucratic Process and Uncertainty
Wasim Akram spoke about the frustration he felt during the visa application process, stating that he had to go through a lot of paperwork and bureaucracy. He also stated that the uncertainty surrounding the visa approval made it difficult for him to prepare for the upcoming cricket series.
Hope for an Easier Visa Application Process in the Future
Despite the difficulties he faced, Akram eventually received his visa and was able to participate in the cricket series. However, the experience left a deep impression on him and he expressed his hope that the visa application process would become easier for Pakistani nationals in the future.
Implications for Cultural Exchange
Akram's emotional experience sheds light on the challenges that many Pakistani nationals face when trying to obtain an Indian visa. While the process can be lengthy and bureaucratic for many foreign nationals, it can be particularly challenging for Pakistani nationals due to the tense relationship between the two countries. It is important for countries to work towards creating a more streamlined and efficient visa application process in order to facilitate travel and promote cultural exchange.
Read more related articles from this blog.