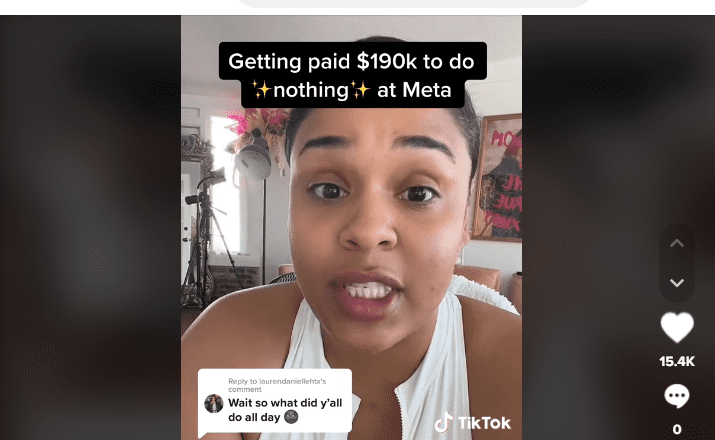 Former Meta Recruiter Claims She Was Paid $190K to Do Nothing
A former recruiter for Meta, previously known as Facebook, has made allegations that her job was nothing but a "make-work" position created by her manager. The anonymous woman claimed that her position was just a means to justify her manager's role in the company. This, according to her, resulted in her having no work responsibilities.
The Frustration of Being Paid for Doing Nothing
The woman, despite being assigned no work, claimed that she was paid a salary of $190,000 per year, with bonuses and benefits. She complained that she repeatedly asked her manager for more work, but was always ignored or assigned tasks that were meaningless. According to her, this was frustrating and demoralizing.
Meta's History of Criticism in Hiring Practices
While Meta has not commented on the allegations made by the former recruiter, the company has previously been criticized for over-hiring and laying off employees when they are no longer needed. Meta's hiring practices have been a matter of concern for many former employees, who claim that the company is wasteful in its use of resources.
A Call for Companies to Learn from this Story
The former Meta recruiter has come forward to raise awareness about the prevalence of such "make-work" positions in corporate America. She believes that many people are being paid to do nothing, which is unfair to both the employees and the companies wasting their resources. She hopes that companies will learn from her story and take steps to avoid such situations in the future.
The Importance of Finding Meaningful Work
The woman's experience at Meta has taught her the importance of finding a job that is truly meaningful. For her, it's not about the salary or the title, but about feeling like she's contributing something valuable to the world. She encourages everyone to find a job that they find meaningful and fulfilling.
Read more news from this blog.