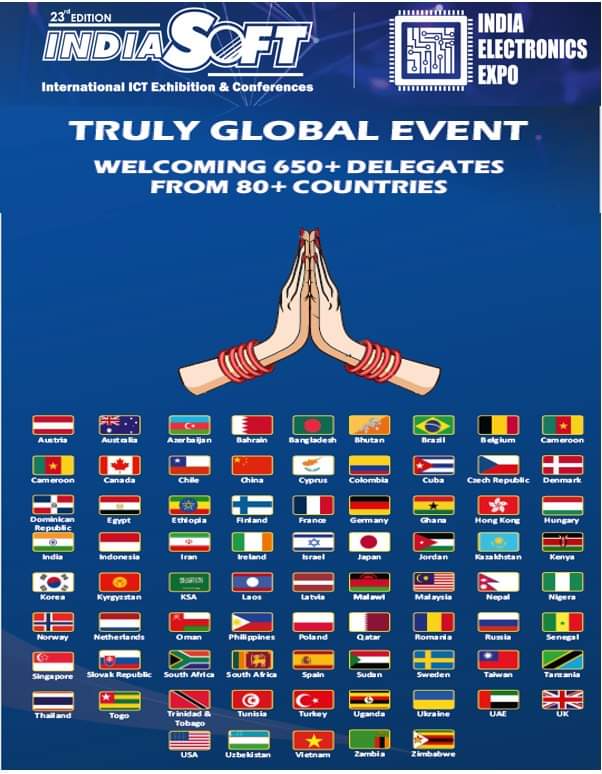 Bangladesh Delegation, Including Raise IT Solutions, to Showcase Innovative Products at India Soft 2023
New Delhi, India – A delegation of 34 delegates from Bangladesh, including Raise IT Solutions, will showcase their innovative products at India Soft 2023, the premier international exhibition and conference for information and communication technology (ICT). The event will take place from March 27th to March 29th, 2023, in New Delhi, India.
"We're thrilled to be part of the Bangladesh delegation at India Soft 2023," said K.A.M Rashedul Mazid, CEO of Raise IT Solutions. "We see this as a great opportunity to showcase our innovative solutions and connect with potential customers worldwide," he said.
Raise IT Solutions will showcase its products Rits Ads and Rits Browser at the event. Rits Ads is a leading advertising platform that offers targeted advertising solutions to businesses of all sizes, while Rits Browser is a fast and secure mobile web browser for Android that offers a range of features, including ad-blockers, privacy protection, and customizable settings.
Other companies from Bangladesh will join the delegation to showcase their innovative products and solutions at the event.
KAM Rashedul Mazid expressed delight in being part of the Bangladesh delegation at India Soft 2023, and they are excited to showcase their products alongside other innovative companies from Bangladesh. He will also meet some Indian companies in the match-making session for a potential partnership between Bangladesh and India.
The Bangladesh delegation invites visitors to India Soft 2023 to meet them at the Bangladesh pavilion – E90. Raise IT Solutions and other company representatives will discuss products, and services and explore potential business opportunities at the event.
If you want to learn more about India Soft 2023 please visit their website at https://www.indiasoft.org/
For more information on Raise IT Solutions and their products, visit their website at https://raiseitsolutions.com.
Contact: Ms. Sumaiya Akhter Public Relations Officer Raise IT Solutions Ltd. Phone: +880 19797-24732 Email: [email protected]
You may also like to read related articles from this blog.