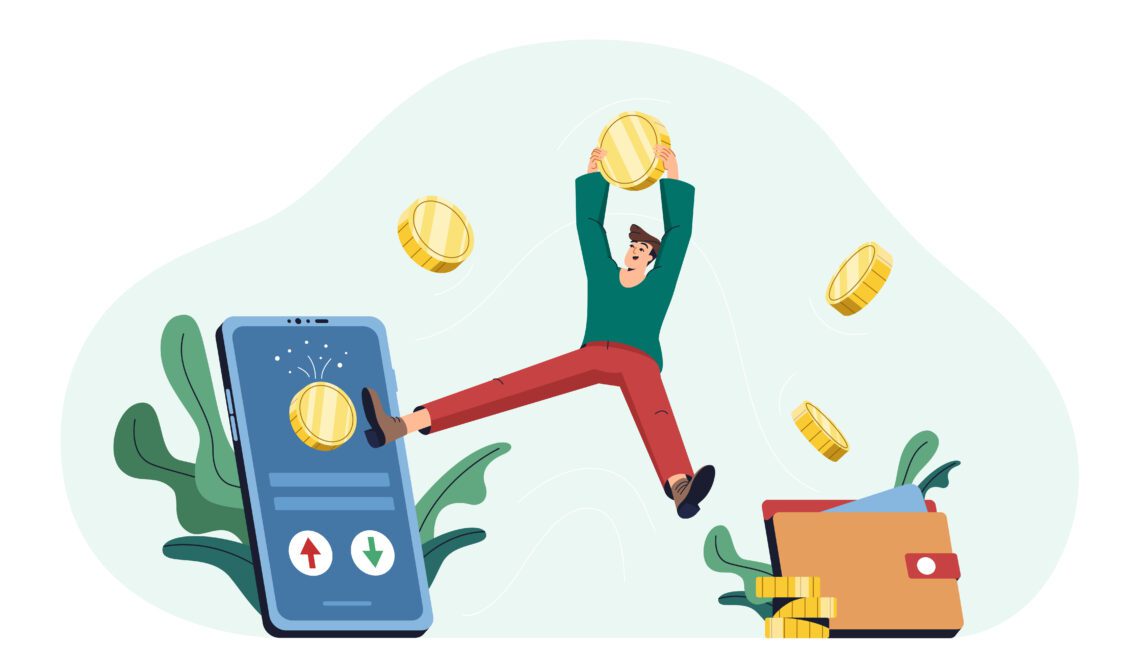 Mobile Balance Top-up in 2023: Save Money with RITS Browser Rewards Program
If you're looking for an easy way to earn rewards, the RITS Browser is the perfect solution. As a user of this innovative browser, you can accumulate points simply by watching reward ads. You can redeem points for topping up your mobile balance, buying gift vouchers, and more. In this blog post, we'll explain how the RITS Browser rewards system works, how you can use it to your advantage, and how you can take mobile balance top-up in United States (balance recharge in 2023) without cash.
What is RITS Browser?
RITS Browser is a web browser that was designed to be privacy-focused, fast, secure, and easy to use. It's available for Android devices, and it offers a number of unique features that set it apart from other browsers. One of these features is the rewards system, which allows users to earn points by watching reward ads.
How does the rewards system work?
Whenever you use the RITS Browser, you'll be presented with the option to watch reward ads. These ads are short and usually only last a few seconds. Each time you watch an ad, you'll earn a certain number of points, which will be added to your account. You can accumulate these points over time and then redeem them for a variety of rewards.
What rewards can you redeem with your points?
One of the most useful things you can do with your RITS Browser points is to top up your mobile balance. If you're running low on credit or you just want to add a little extra to your account, you can use your points to do so. This is a great way to save money on your mobile by earning points while using the browser as usual.
Another option for redeeming your points is to buy gift vouchers for physical and online shops. These vouchers can be used to buy a variety of products and services online or offline as per your need. Save money on purchases by using earned points instead of spending cash.
Finally, you can also transfer your points to another account. This benefits friends and family by sharing RITS Browser's rewards system. Transfer points to help others accumulate rewards faster and redeem them easily.
How can you start earning points with RITS Browser?
If you're not already using RITS Browser, the first step is to download and install it on your device. And complete your registration with your phone number. Once you have completed the registration, simply start using it as you normally would. When you see an option to watch a reward ad, go ahead and do it. The points you earn will be added to your account automatically, and you can start redeeming rewards as soon as you have enough points. You should check your statement and tap on the lock icon to know more about the redeeming conditions.
To maximize your rewards, try to use the RITS Browser as often as possible. The more you use it, the more reward ads you'll be presented with, and the more points you'll be able to earn. You can also invite your friends and family members to use the browser, as this will allow you to earn additional points through the referral system.
Mobile balance top-up in 2023
The RITS Browser rewards system is a great way to earn points and redeem rewards for things you would have had to spend money on anyway. Whether you're looking to top up your mobile balance, buy gift vouchers, or transfer points to another account, the RITS Browser rewards system has something for everyone. So why not give it a try and start earning rewards & get your mobile balance recharged in United States without cash in 11th December 2023?
Read more related articles from this blog.