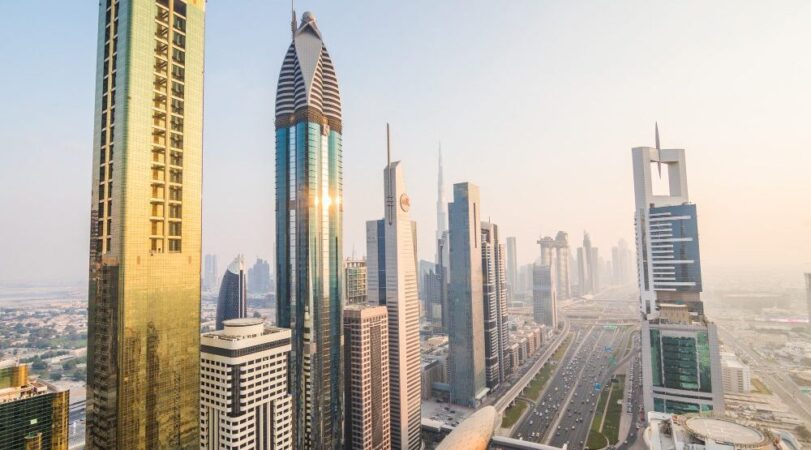 Business in Dubai: Everything you need to know in 2023
Dubai is known as a hub of commerce, tourism, and innovation in the Middle East. It is home to some of the world's largest and most prestigious businesses and offers a number of benefits to entrepreneurs looking to establish a business presence in the region. Here's a closer look at the process of starting a business in Dubai, along with some of the key economic statistics and benefits of doing so.
Steps to Start a Business in Dubai:
Starting a business in Dubai requires following a set of steps, which include:
Choose a business activity and obtain the necessary approvals and licenses.
Choose a legal structure for your company (e.g. sole proprietorship, limited liability company, branch office, representative office, etc.).
Register the company with the Department of Economic Development.
Obtain any necessary permits and visas for you and your employees.
Open a bank account and register for Value Added Tax (VAT) if required.
Rent commercial space and set up your physical operations.
Register for health insurance and other benefits for you and your employees.
It's important to note that for some businesses, there may be additional steps or requirements that need to be fulfilled. For example, businesses in certain industries such as construction, medicine, or retail may require additional licenses or certifications.
Economic Statistics and Benefits of Doing Business in Dubai:
Dubai's economy has been growing rapidly in recent years, and the city has become an important global business hub. Dubai's GDP in 2020 was AED 619.5 billion, as per the Dubai Statistics Center, with a growth rate of 0.8%. The non-oil sector accounted for around 87% of Dubai's GDP, reflecting the city's diverse and thriving economy.
There are a number of benefits to doing business in Dubai, including:
Strategic Location: Dubai is strategically located at the crossroads of Europe, Asia, and Africa, making it an ideal hub for businesses looking to expand into new markets.
Favorable Business Environment: Dubai offers a supportive business environment, with low taxes, minimal bureaucratic red tape, and a well-developed infrastructure.
Skilled Workforce: Dubai is home to a highly skilled and educated workforce, making it easier for businesses to find the talent they need to succeed.
Strong Support for Entrepreneurs: Dubai has a strong support network for entrepreneurs,
with a number of initiatives and programs designed to help startups and small businesses grow.
Tax Incentives: Dubai offers a number of tax incentives to businesses, including 100% foreign ownership and a tax-free environment.
Growing Economy: Dubai's economy persists to expand, with promising growth potential in sectors like tourism, real estate, and financial services.
Access to Capital: Several investment funds and venture capital firms in Dubai offer financing opportunities to startups and growing businesses.
Entrepreneurs seeking to leverage the Middle East's growth potential would make a wise decision by launching their startup or business in Dubai. Dubai presents abundant opportunities for businesses seeking growth and success, thanks to its favorable environment, skilled workforce, and entrepreneur-friendly policies. Overall, Dubai is a perfect hub for businesses of all sizes and sectors, whether you're starting afresh or expanding existing operations.
Read more related articles from this blog,